Hiding a member will prevent other team members with the role of 'Member' from seeing that user. Admins will be able to see all team members in a Workspace, while Members will only see non-hidden team members. Admins can hide other admins, team members, and their own account.
Plan: This feature is now only available for Otter Education; however, existing accounts that had this feature will continue to see this option. Contact our Sales team for more information on Otter Education.
Follow these steps to hide a team member in a Workspace:
Navigate to

Workspace > Manage Workspace > Members

.

Click the 3 dots for the team member that you want hidden.

Click

Hide member.



The team member is now hidden.
Note:
Only Admins can hide a user. If you have a role of 'Member', but would like your account hidden in the Workspace, contact your Admin.
Under the Status column, the team member will show Hidden.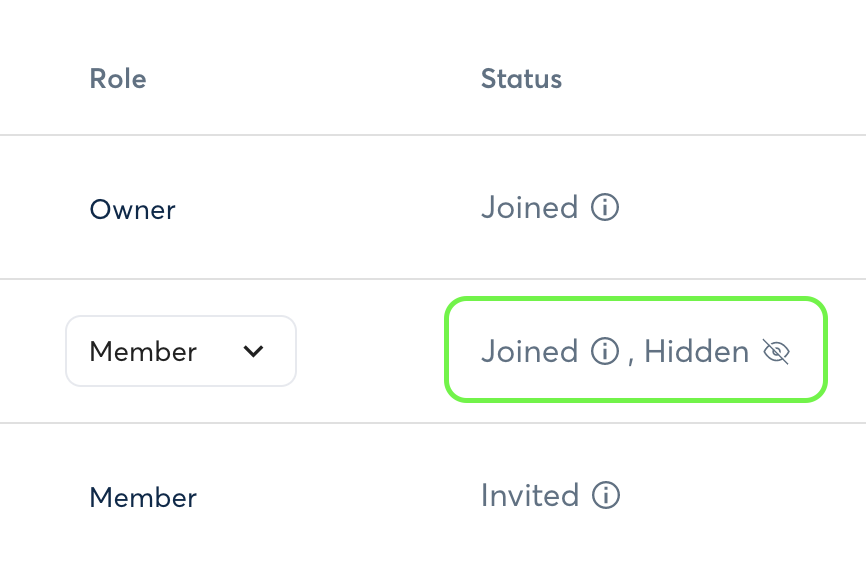 To unhide a team member, click on the 3 dots again and click Unhide member.