Auto-generating follow-up emails after a sales call is a great way to streamline the post-meeting process, saving time for both the sales team members and clients. Using intelligent AI, Otter for Sales generates a unique, customized email each time, that can include aspects such as summarized key discussion points, action items, next steps, and more.
Generate a follow-up email
Once your meeting has ended, begin by reviewing the Sales Insights. On that tab, Otter for Sales expedites the process by providing a one-click auto-generation for the follow-up email. At the bottom of Sales Insights, click the Write follow-up email button.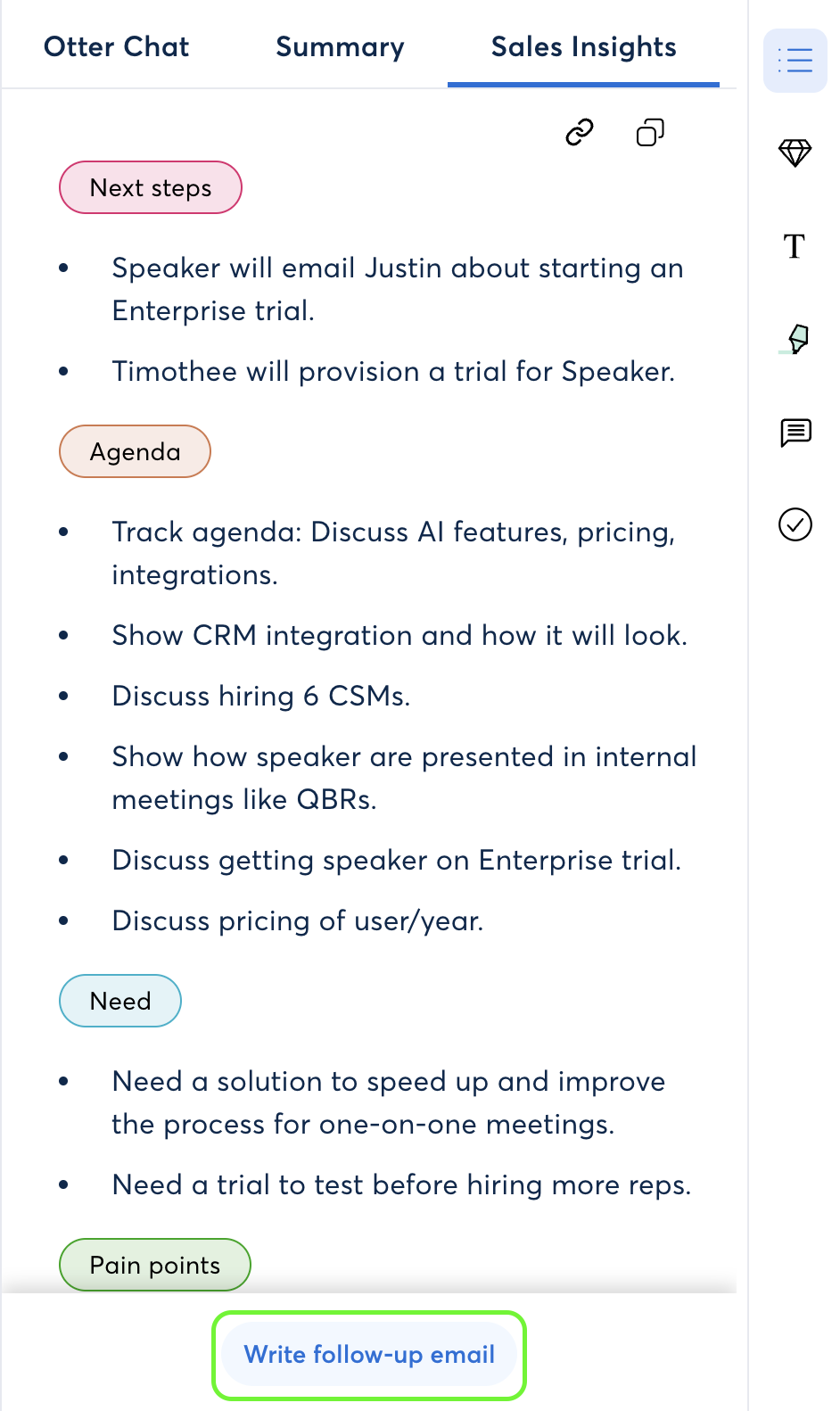 Otter will immediately take you to the Otter Chat tab, input the task, and generate the follow-up email for you.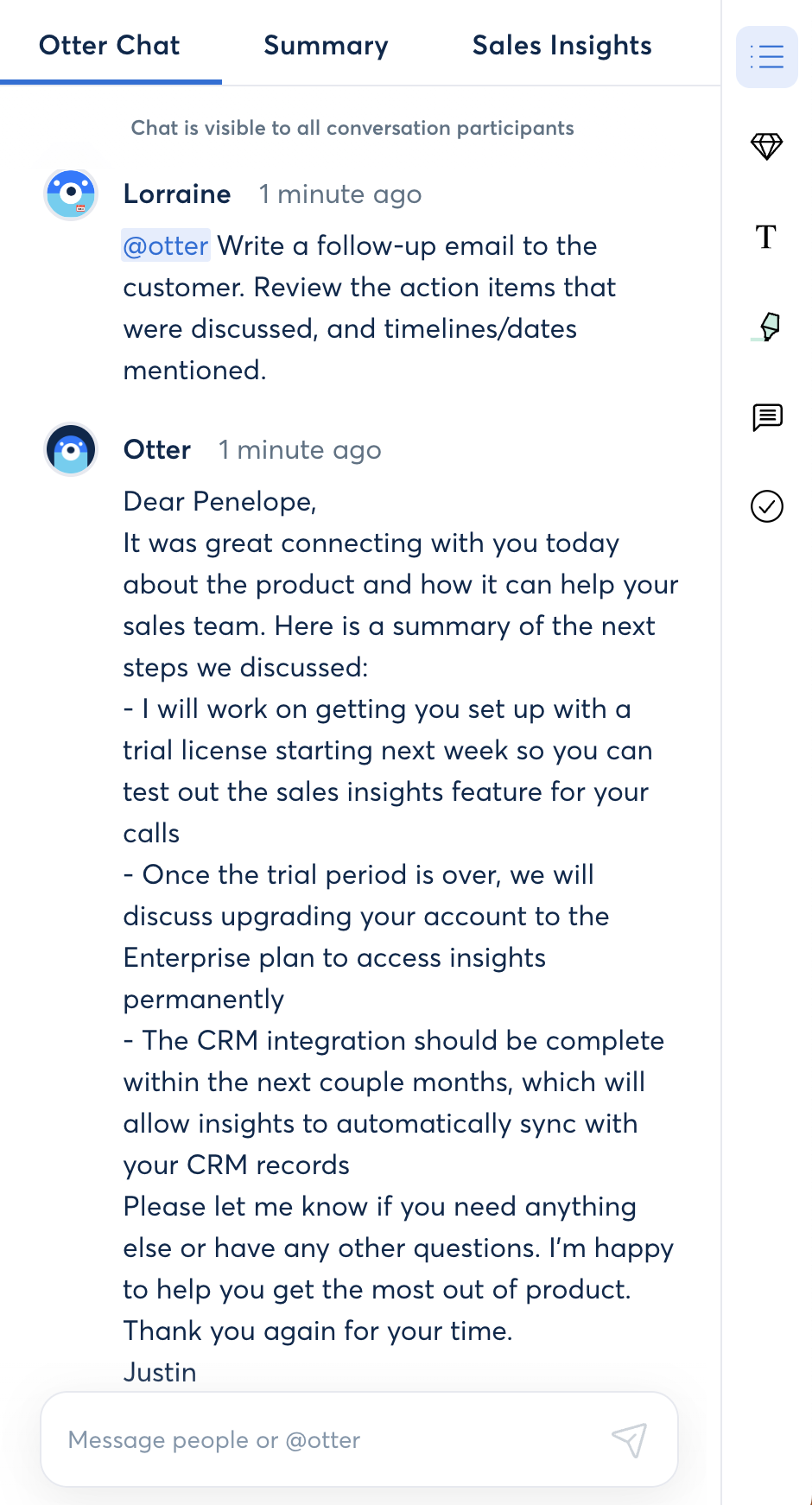 Once generated, hover over the content and click the copy icon. You can then paste directly into your email and send it off.