When using
OtterPilot
, automatically add slides and screen shares from your Zoom, Google Meet, or Microsoft Team call with a single click. Capture important meeting slides or other materials for fast, easy, visual references for yourself and your team.
Note: This feature is only available for OtterPilot. Ensure you have set up OtterPilot to use our one-click screenshot feature.
Automated Slide Capture
Otter will automatically add unique slides or screen shares from your meeting during a live recording and place them directly into your conversation for easy reference and review.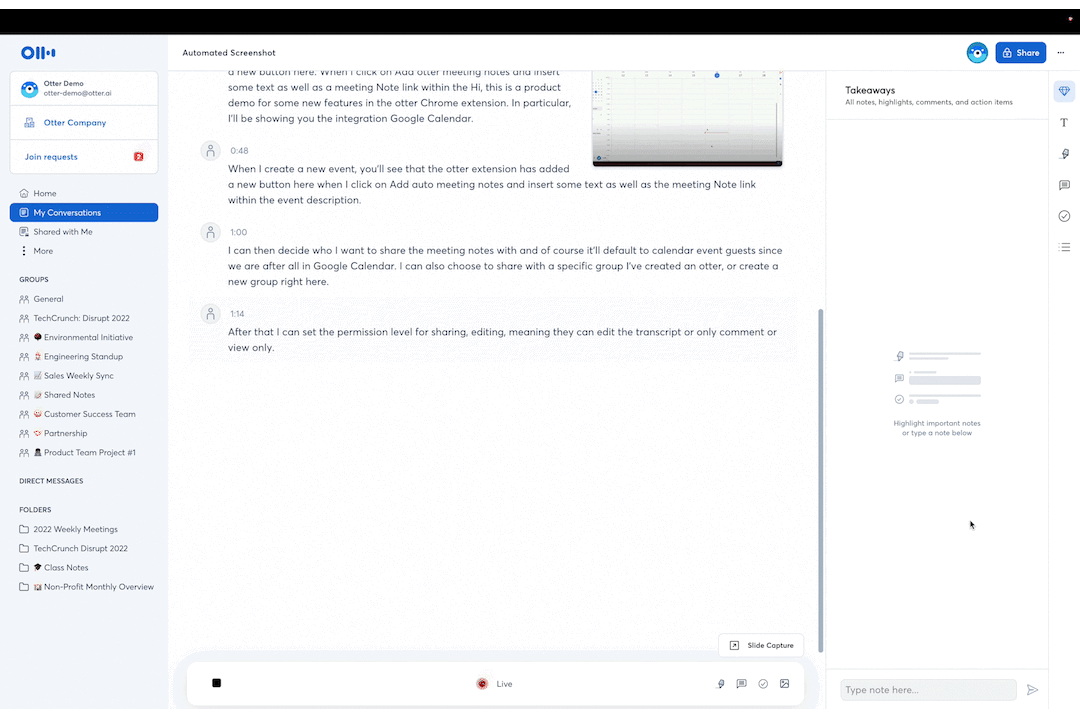 Click on any added image to expand. You have the option to scroll through the currently added images as well as delete any.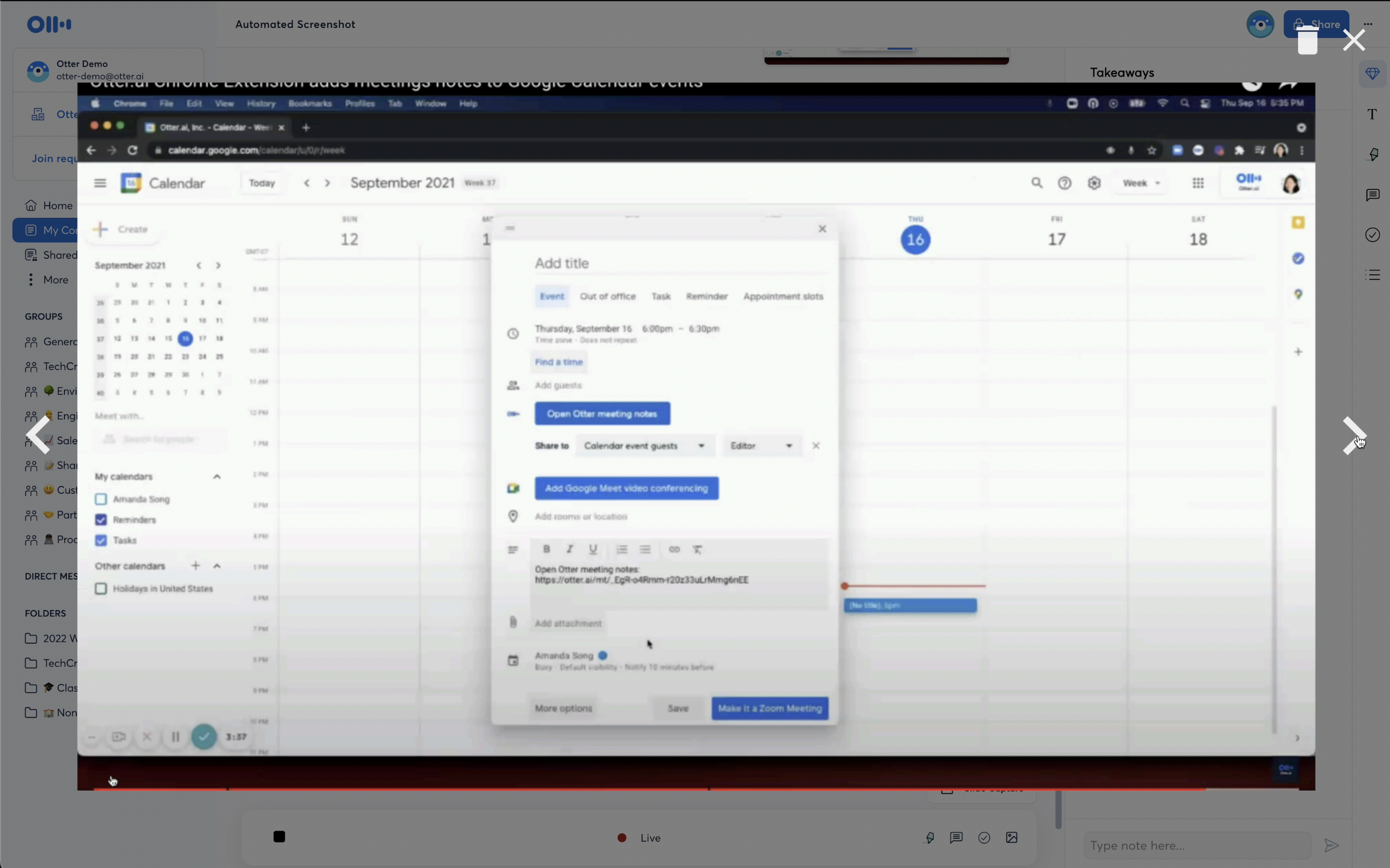 Automated Slide Capture account settings
Find all of your Automated Slide Capture settings in Account Settings > Meetings. Ensure Auto-capture meeting screens is toggled on for OtterPilot. Enabling these settings will enable Automated Slide Capture for your OtterPilot calls.

Automated Slide Capture conversation settings
You can manage Automated Slide Capture for individual conversations. You can activate the control through the Live Slide viewer during a live OtterPilot conversation.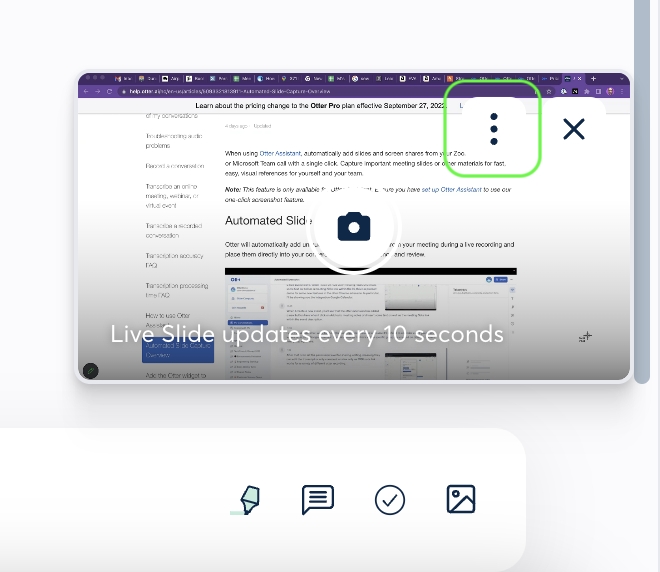 And then control whether you want slides automatically captured or not.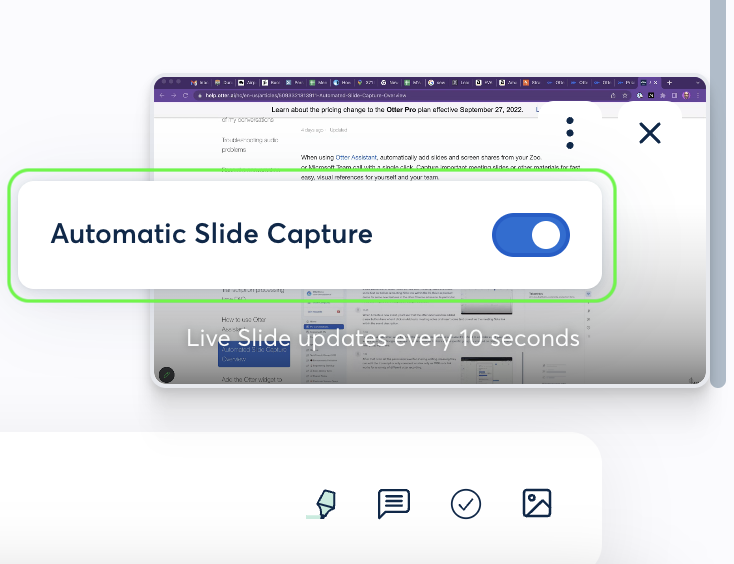 Manually capture a slide
There may be times when you want to manually add a slide to the conversation. In the lower corner of the conversation, click Slide Capture to expand the manual screenshot tool.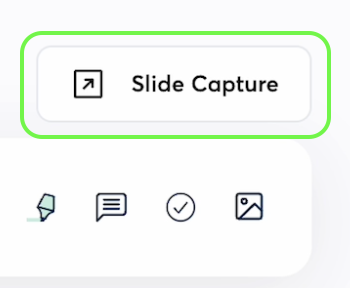 You will see a preview of your meeting in the lower corner of your transcript.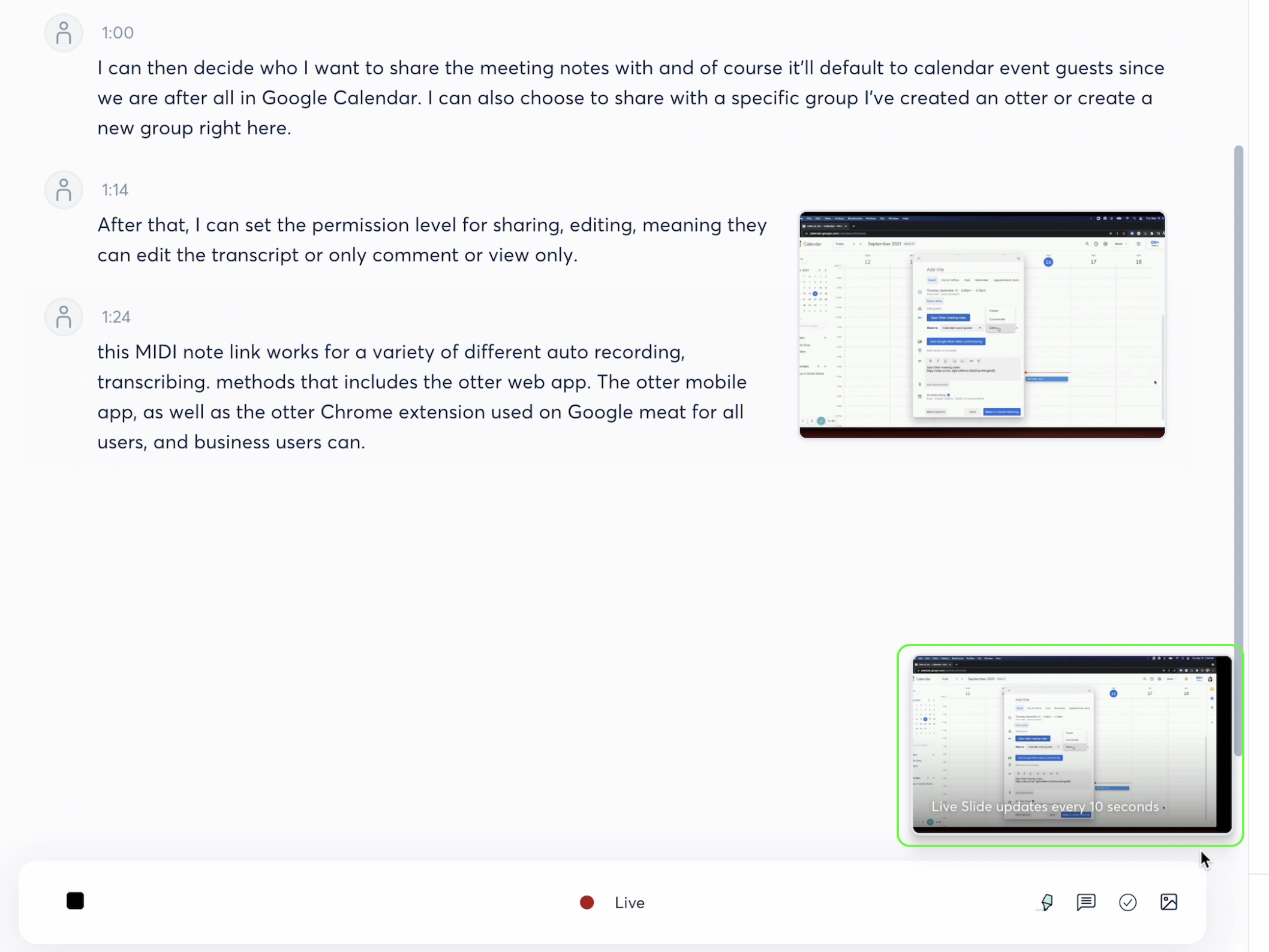 Hover over the preview and click Add Screenshot to capture the moment. To minimize the manual screenshot function, click the X icon.

Note: The preview will update every 10 seconds.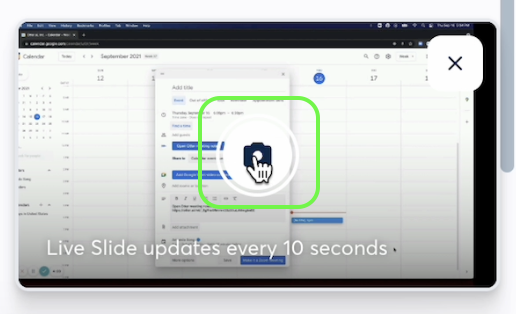 Otter will automatically place that image into the transcript.