Overview
After a meeting, Otter's proprietary AI will automatically create a meeting summary that's curated and displayed in the Outline panel so you and your colleagues can easily access a summary of what was discussed.
Note: This feature is currently in beta and is only available for our Business users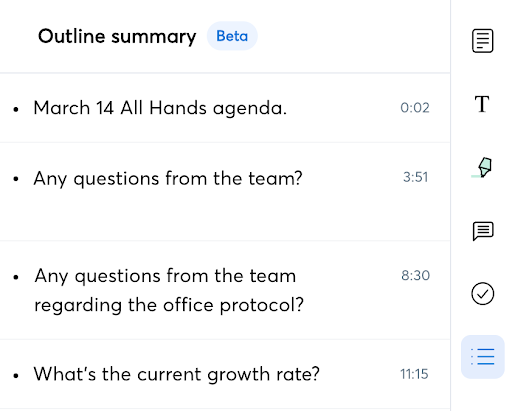 In the Outline summary panel, you can click through the chapters to navigate to that timestamp in the transcript: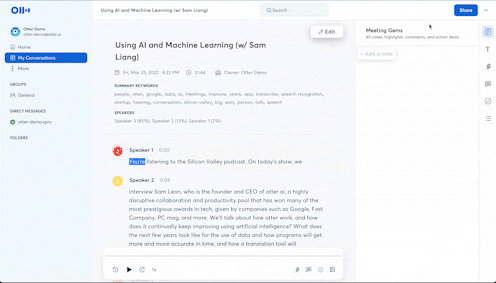 The automated outline will generate post-meeting. You may see a notice that the outline will be ready soon. Check back later once it has fully generated.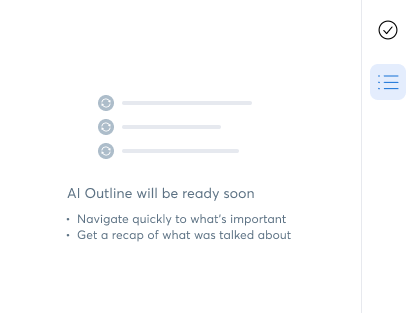 Currently, this feature will only be available for longer meetings. If your meeting is too short, an outline may not generate.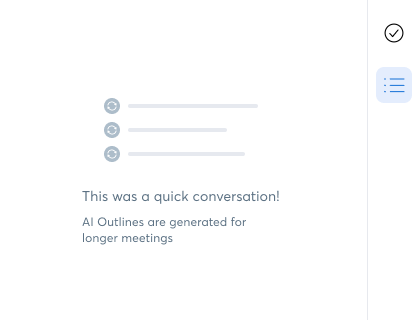 Note: Read more about our new release