You can export conversations, including any shared with you, as a text file. By exporting your conversations, you can use it in another service, such as for closed captions or sending it as an email.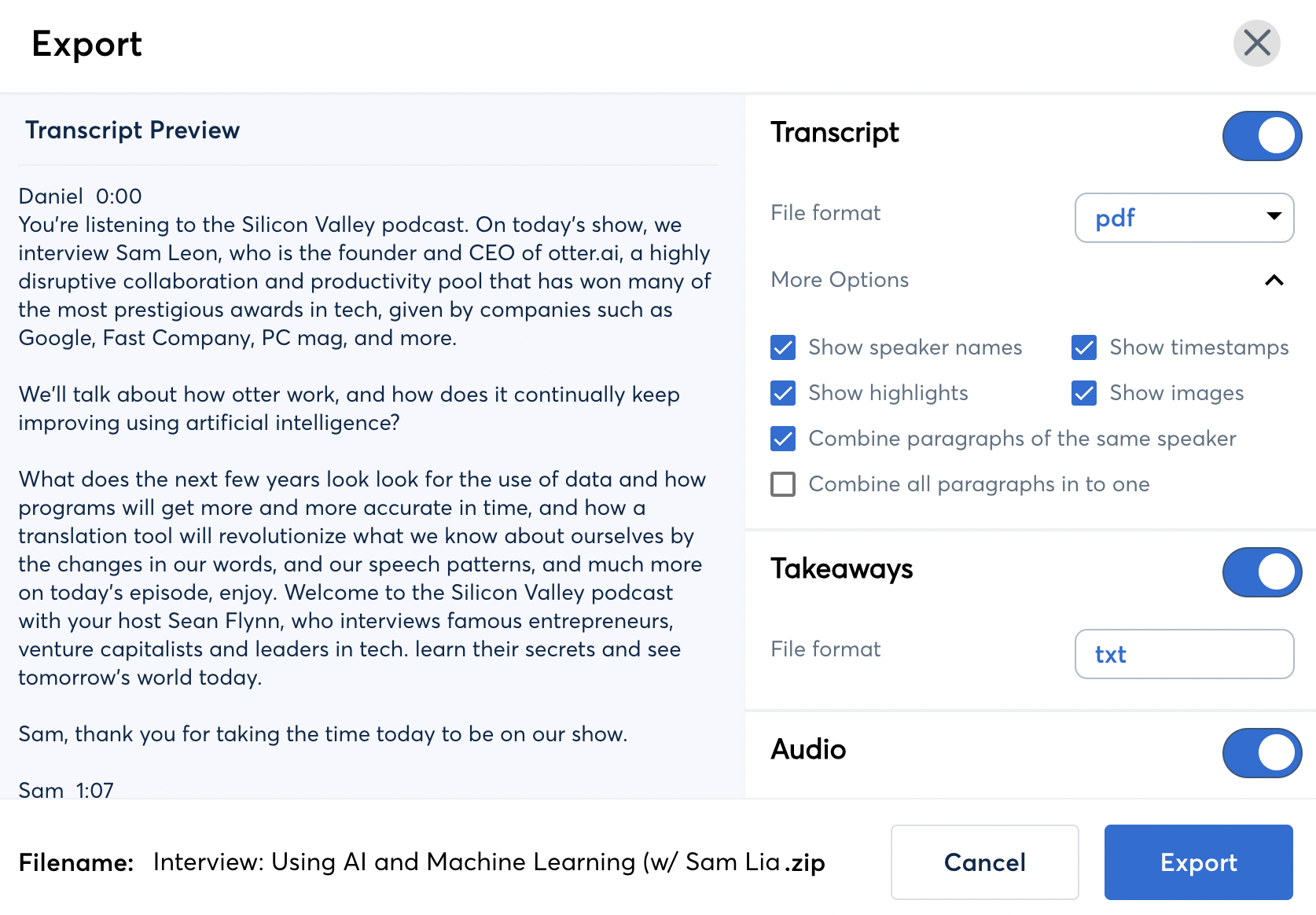 You have the following options you can export, in addition to your conversation transcript: 
Export to text
Navigate to the conversation you want to export. 
Click the 3 dots in the upper and then click Export.


Choose the file format for the text:

CLIPBOARD copies the text to your computer's clipboard.
TXT 

is a standard 

text

document that contains unformatted

text.
DOCX creates a Microsoft Word document.
PDF creates a portable document format (PDF) document.
SRT

extracts the text

and their timings to a SubRip Subtitle format text file, which can be imported into a video file for subtitles and captions. This format is widely used to export captions to YouTube.



Choose how to name the exported file and any additional export options. A preview of the exported text is shown below the options.

Show speaker names
Show timestamps
Show highlights
Show images
Combine paragraphs of the same speaker
Combine all paragraphs in to one
Remove Otter branding (available for TXT and CLIPBOARD formats)


Click Export.