Your Workspace provides many options for viewing and managing your team members, as well as enabling various features to enhance your Otter.ai experience. Navigate to your Workspace to start managing your team.
Workspace members
On the 'Members' tab, you will be able to view all of the current users in your Workspace. You can change a member's role, as well as deactivate or delete a team member.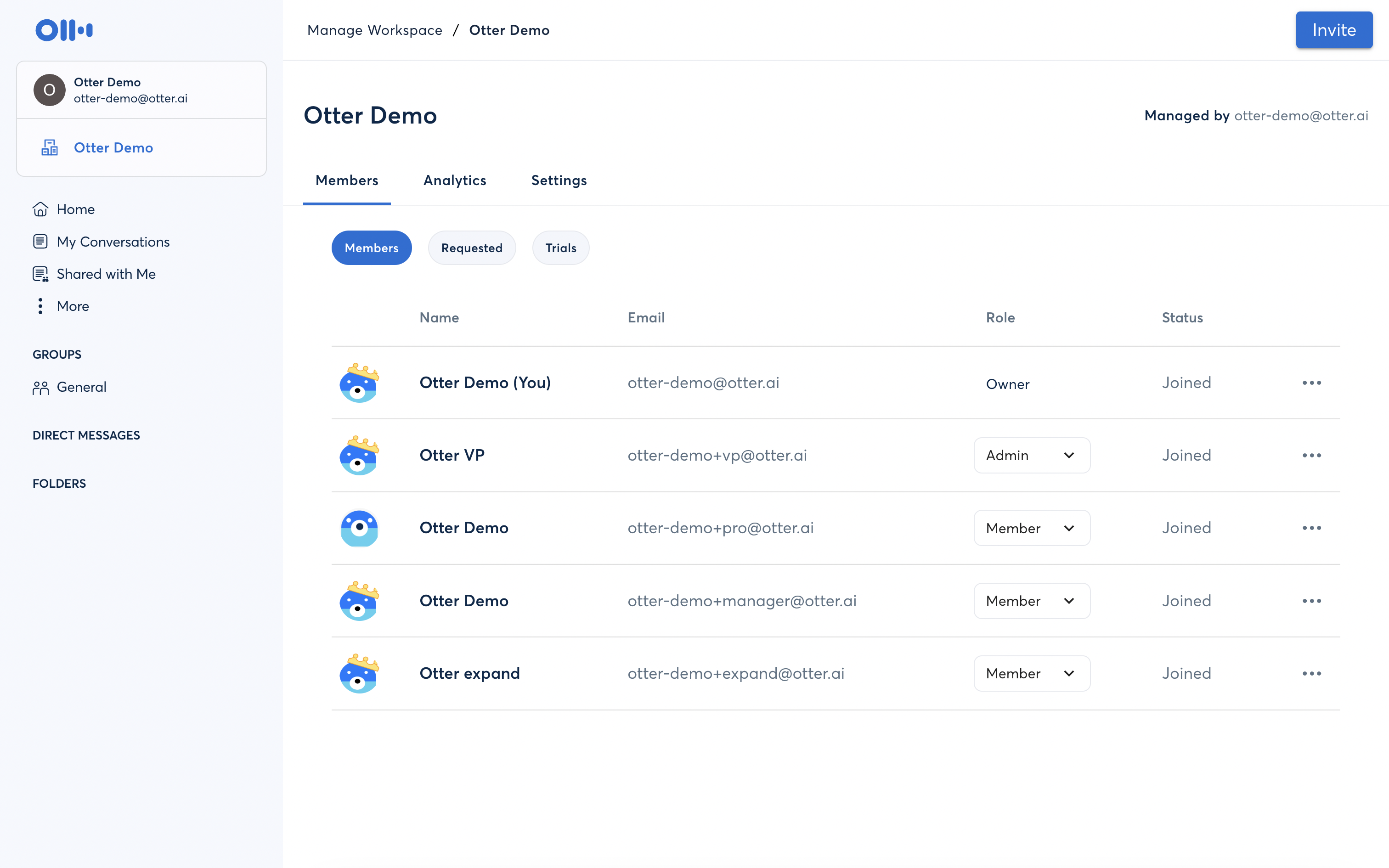 Approve or decline requests to your Workspace
If you have the setting enabled where users require an Admin approval, you will see all of the requested users wanting to join your Workspace under 'Requested'. Learn more about how users can join your Workspace for more information. You can choose to accept or decline the request.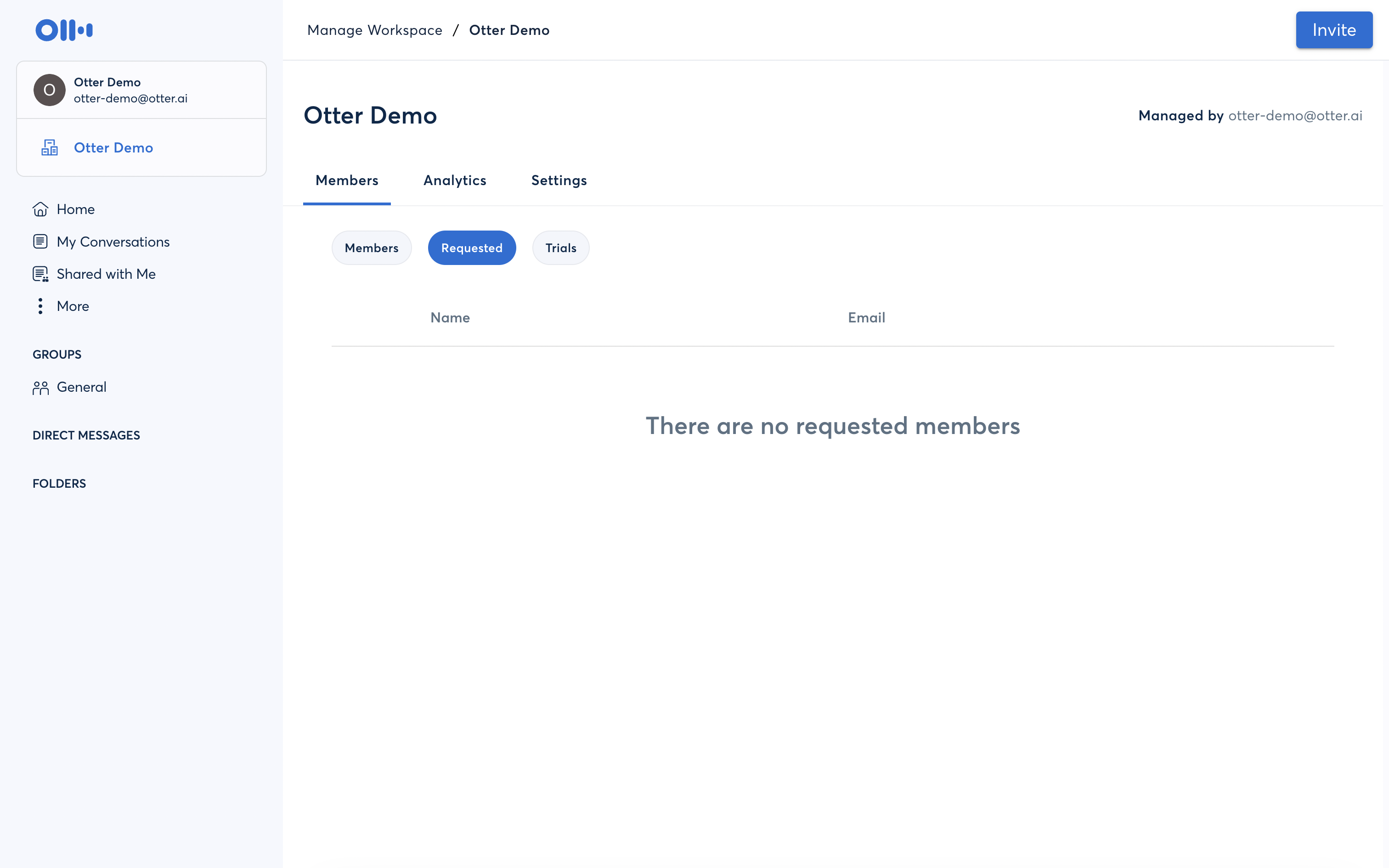 Trial members overview
Users who are approved by an admin or invited by other members on the team (excluding admin invites) will appear in the 'Trial' tab. You will be able to view when the trial ends as well as the charge date under the Billing starts column for each trial member.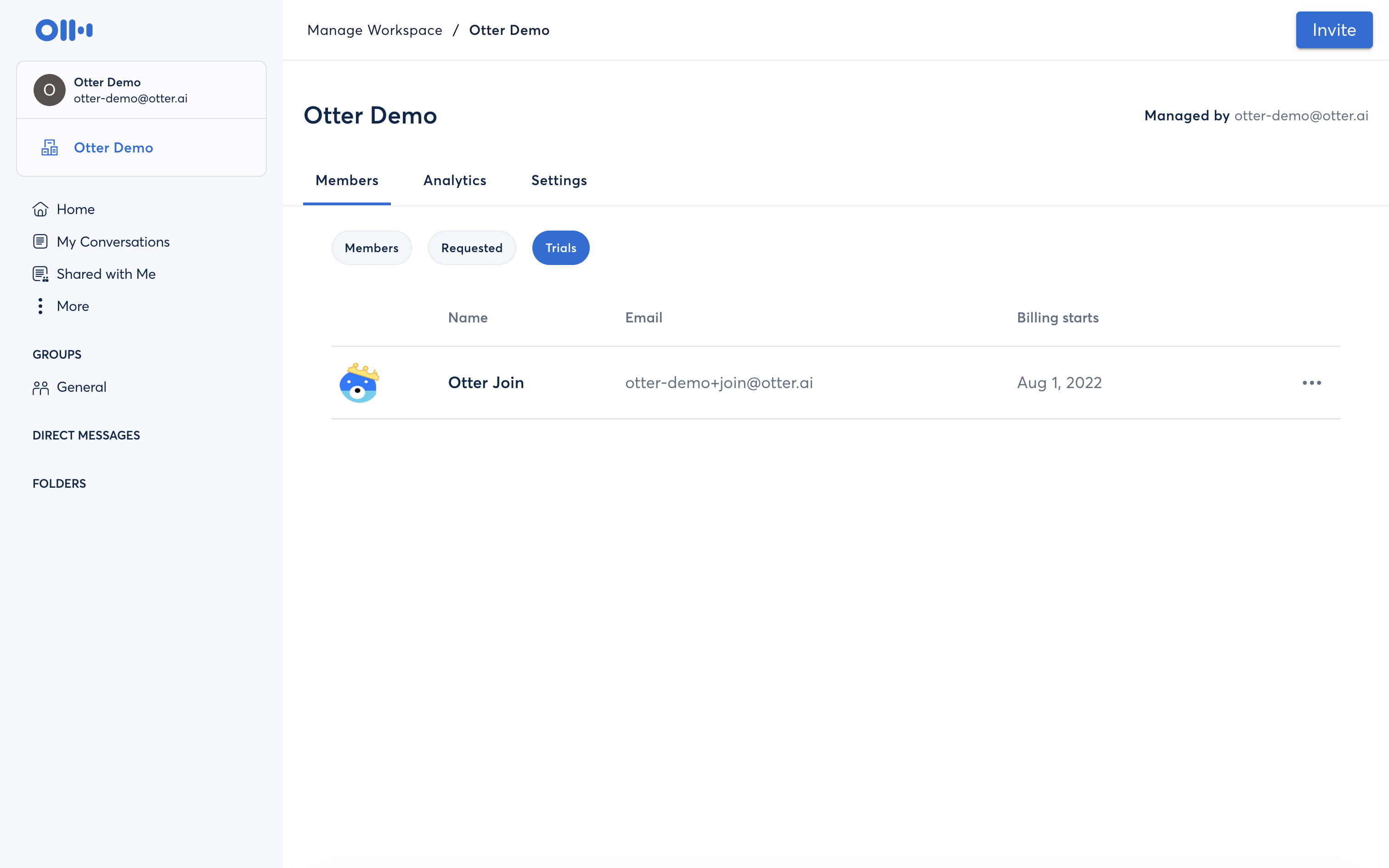 You can cancel the trial, if needed, for any member on this tab as well. Trial users who are canceled will be removed and reverted back to an individual account. Those users can continue to use Otter on the free plan if needed.
Warning:
Canceling a user's trial and re-inviting them to your Workspace will result in an immediate charge to the account for the additional user. Users will not be added as a trial again if they have previously been on one.
To cancel, click the

3 dots

and select

Cancel trial.



A popup will appear.

Click

End and remove to confirm the cancellation.