If you do not see the Delete account option in Account Settings, you may be in a Workspace. Check your profile in the upper corner. If you see your organization or Workspace name, then you will need to contact your admin to remove you from the Workspace and revert your account to an individual one. Admins in a one-person Workspace can revert themselves back to an individual account.

Note: You must be on an individual account to delete your account.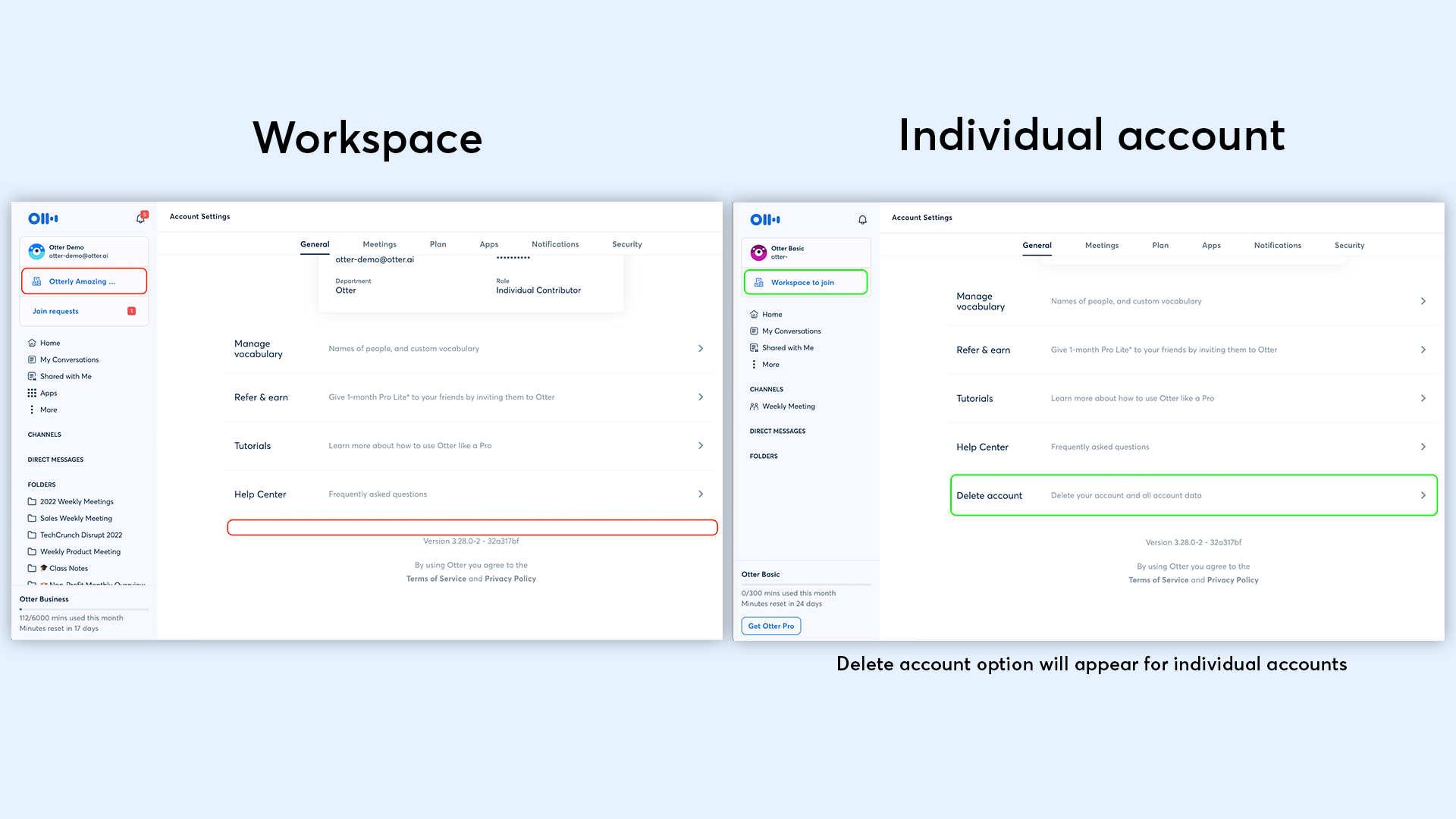 Finding your admin's contact info
To contact your admin, navigate to Workspace > View Workspace. Your admin's info will show in the upper corner next to Managed by.