With Otter, you'll be able to utilize powerful AI tools to create and collaborate on transcriptions to get work done faster and be more productive. Check out some of the tools and features you can start using today:
Signing up for Otter is completely free. We offer a wide range of features on both the Basic free and paid plans.
Sign up for an Otter account
Sign up for an Otter account. We recommend using your work email to take advantage of our Workspace features such as trial members, collaborative tools, analytics, and more.
We'll ask you to verify your email by sending a validation link to your email address. You will need to verify your email before being able to use Otter and any of its features.
Note: Please check your spam or junk folder if you have not received the verification email yet. We recommend adding Otter.ai as a contact to ensure emails are delivered to your inbox.
Download Otter's mobile app
Download Otter's mobile app
With the Otter mobile app, you can record conversations, receive notifications on all your devices, and stay in sync when you're on the move. Whatever you do on one device is reflected everywhere.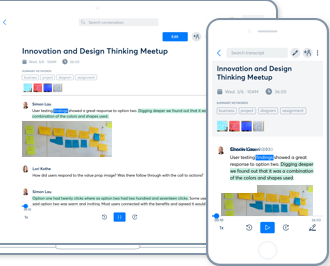 All-in-one Otter AI tool
OtterPilot™ is the smart AI meeting assistant that automates meetings from start to finish. Using OtterPilot you can save time and increase meeting productivity by eliminating the need to take manual meeting notes. You can connect your calendar and schedule Otter to automatically join your meetings, automatically capture shared meeting slides, and automatically send an automated summary after the meeting.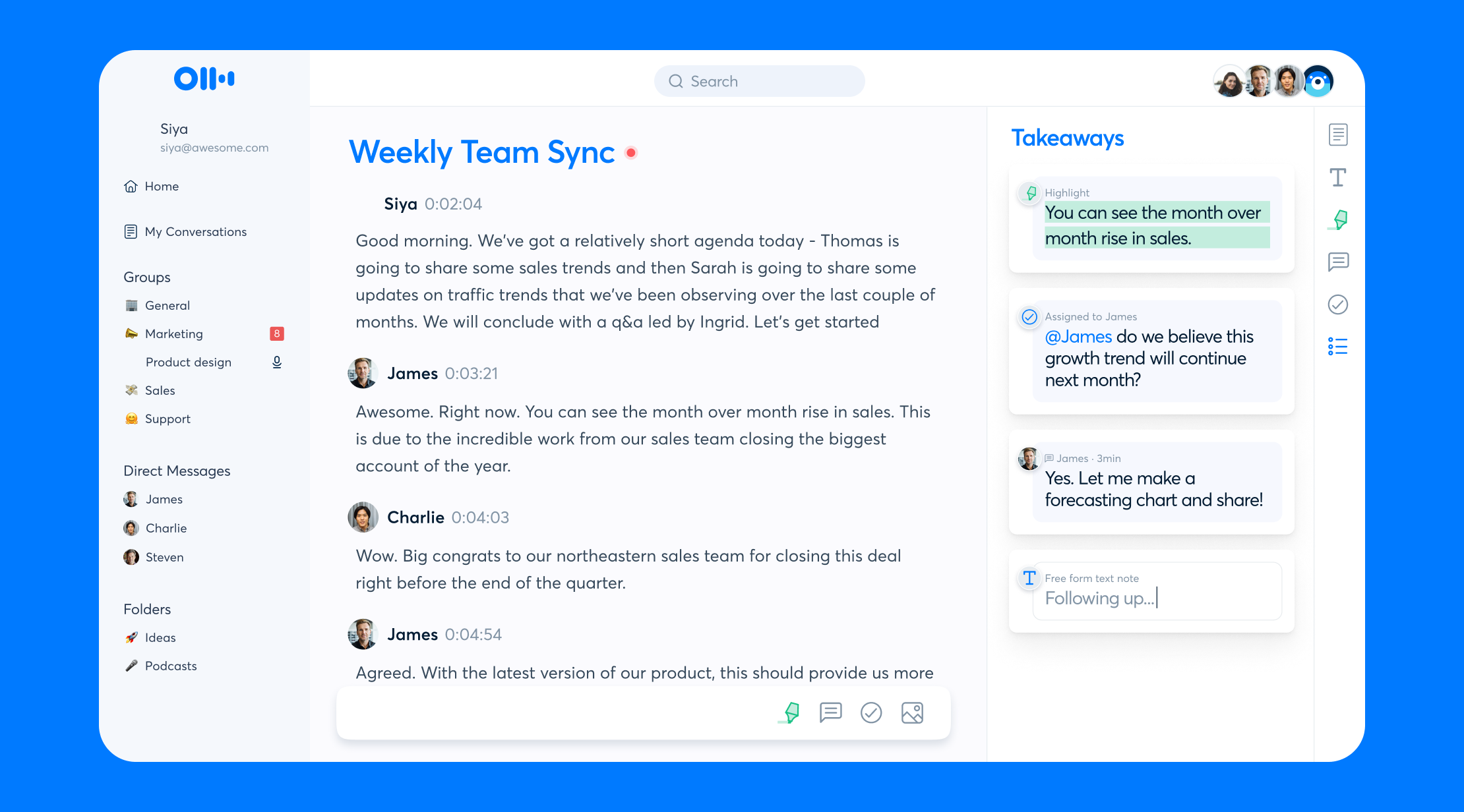 Record & transcribe a conversation
Otter records and transcribes conversations in real-time for meetings, webinars, virtual events, or in-person. You can see the transcription in real-time. Share the conversation with someone or a Channel; add a photo, comment, assign tasks, and highlight within the transcript; and present the real-time transcription on a full screen. Learn more about the different features of your Otter AI tool: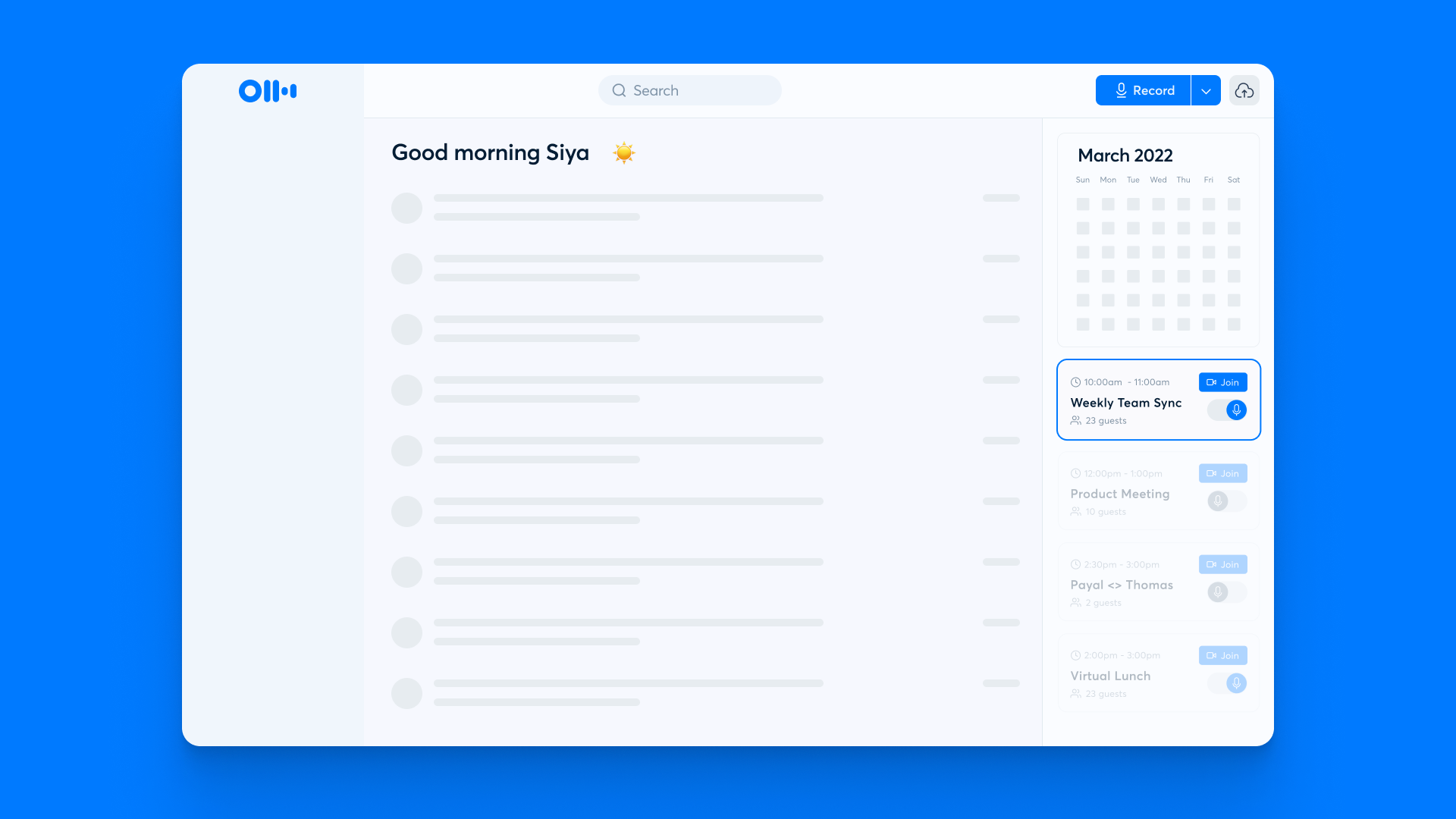 Channels
A Channel is a set of people with who you often share a conversation with such as teammates, classmates, etc. When you share a conversation with a Channel, everyone in the Channel will have access to the conversation and be notified via email and push notification. This saves time by not having to enter the names of each person individually.
Tip: Automatically share a conversation with a Channel by navigating to a Channel, and then click Start recording. Your Channel will receive a notification when the recording starts with a link to the transcription.
Train Otter to recognize who is speaking
Train Otter to recognize who is speaking
Train Otter to recognize your voice and others, to automatically tag speaker names within the transcript.
Manage custom words or phrases to increase accuracy
Manage custom words or phrases to increase accuracy
You can teach Otter jargon, names, and any other vocabulary words you choose to increase the accuracy of Otter, becoming the AI assistant you've always wanted. With the Otter Business plan, you can share terms with team members.
Integrations
Apps connect your Otter account with the tools and services you use every day. Click Apps in the left navigation menu to see the available apps.
Connect your calendars and contacts to Otter to centralize and streamline their work. You can also connect apps such as Dropbox and Zoom to improve collaboration and save time.
Get to know Otter
Let's explore the different parts of Otter!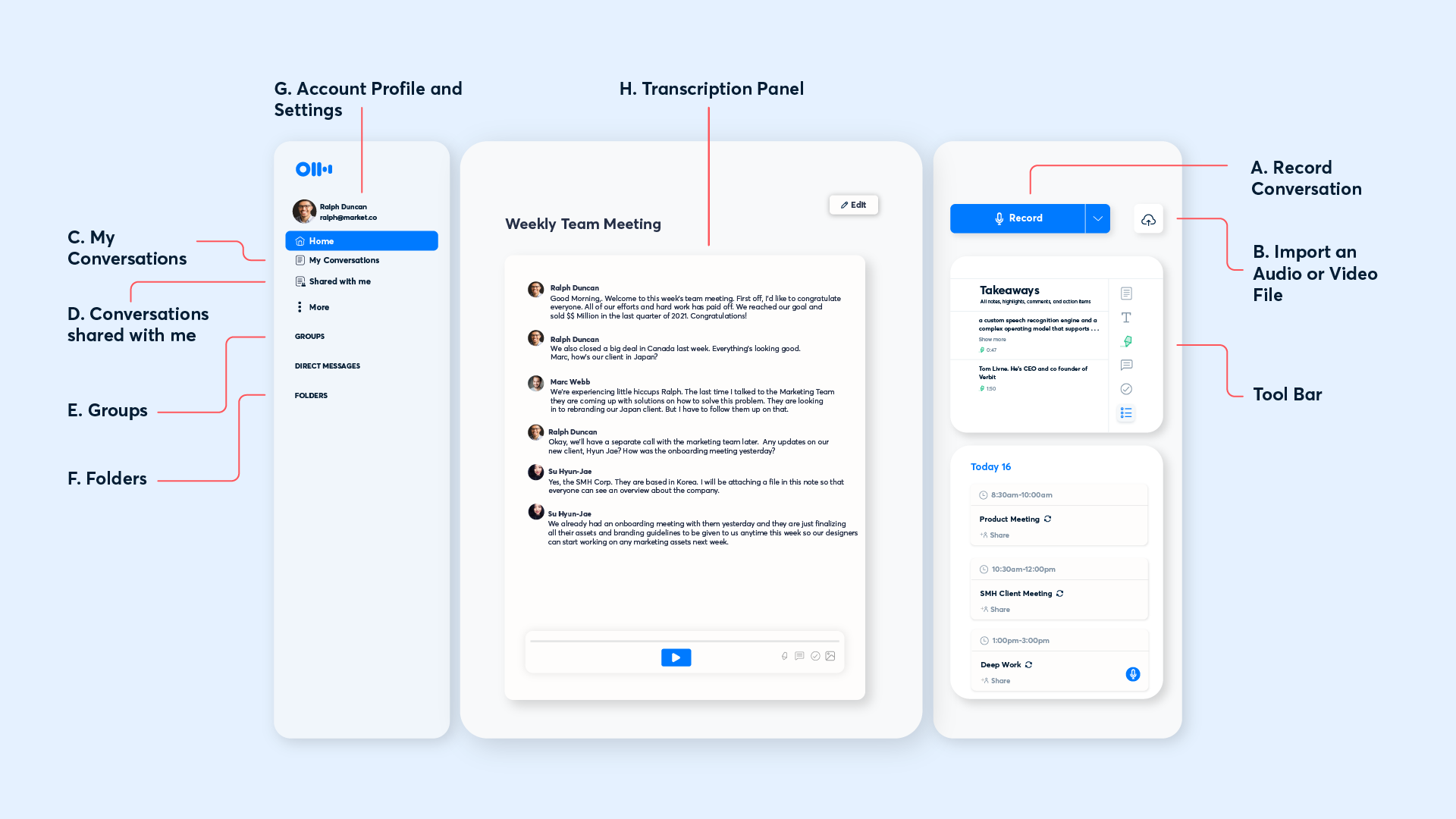 Import an audio or video file
Import an audio or video file
Otter allows you to import existing audio or video files for transcription.
Click the Import in the top right. On your mobile device, tap .
Select a file to import.
The file will upload to Otter and transcribe the voice audio.
Shared Conversations
You can find conversations that others have shared with you in Shared with Me.
Note: You cannot delete conversations that are shared with you.
Account profile and settings
Account profile and settings
To update the basic info in your profile and change your settings, click your profile photo or initial in the top left > Account Settings.
The account settings page enables you to configure and manage your account. Here are some of the things you can do:
Home page
The recent activity is a feed on your Otter home page is your first stop to find content that matters from people who matter to you. You can view conversations and updates from your team in the feed and easily share them with others.
With the Otter for Google and Microsoft calendar add-on, you can view upcoming meetings and receive reminder notifications.
Need additional help?
You're bound to have questions and we're here to help! Explore our Help Center for commonly asked questions, in-depth guides, and troubleshooting tips. Or contact our Otter Support Team with questions.